Hannah R Kritzeck - Primordial Dwarf [Full Size 1000 X 666]


Hannah Kritzeck Acting / Modeling Profile

Height 3'3" Ethnicity Caucasian
Weight 35 lbs Hair Color Blonde
Body Type Petite Eye Color Gray-Blue

Profiles:

I am a primordial dwarf(MOPD2)actress. I sing and dance. I can do a perfect cartwheel. I have been acting in a play that travels internationally for the last 5 years. Henrique Ibsen's, Dollhouse with a company in NYC.I have alot of good energy and an idea of the business. I have been contacted by Cirque de Soliel after they watched my theatre performance in Dollhouse in Spain.

Resume:
I completed the ACT program in St. Paul,Mn to gain more confidence and experience.
I am not in cheerleading anymore but keep busy with Ballet, Hip hop and singing.
See More @ exploretalent.com




Hannah Kritzeck was born on May 15, 1995. She is an actress, known for Dollface (2009), The Beauty King (2007) and The Hagstone Demon (2011). See full bio »

The Beauty King (2007) - Hannah Kritzeck

Full Movie

he Beauty King is the story of a man who competes with children in beauty pageants. As a child, he was on top, and he is determined to succeed again. Some dreams are never lost.

Hello. My name is Jackie Kritzeck, a mom by choice and a nurse by profession. I would like to tell you a true story and let you form your own decisions about why we do what we do.

Read More @ primordialdwarfism.com

Douglas White
(Site Maintenance and Hosting)
dglswhite@aol.com
Jackiekritzeck@gmail.com
She Adopts A Girl That Nobody Wants. 19 Years Later, She Looks Totally Different
Hannah R Kritzeck - Primordial Dwarf
Published on Jan 10, 2019
Real People Episode 1.4. Primordial Dwarf Hannah Kritzeck. A Triple Threat at 3'3"
Hannah Kritzeck tries on some new specially-made clothes

8th August 2016 by Julian Cheatle
698 x 1046
monagiza.com
Hannah, Kelly and Bethany Kritzeck at Virginia Beach in a new picture for TLC's Tiny at 20
8th August 2016 by Julian Cheatle
698 x 463
monagiza.com
Hannah and her brothers Matt and Mark walking the dogs
8th August 2016 by Julian Cheatle
698 x 465
monagiza.com
Hannah is trying to make it with a career in entertainment
8th August 2016 by Julian Cheatle
698 x 465
monagiza.com
Hannah Kritzeck
Rare: Hannah Kritzeck was born with the condition that affects just 100 people worldwide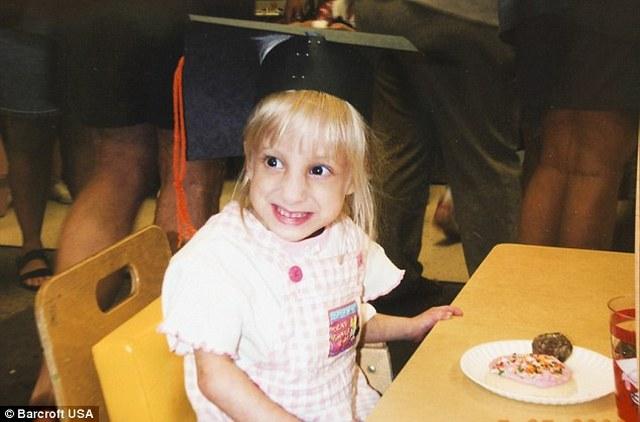 Hannah says that as a child she was always aware that she was different to her siblings
Published on Feb 10, 2015

Hannah, who was adopted by Jackie and Larry Kritzeck at birth, says that she was aware of her condition from a young age.


'Growing up I always knew I was different from my brothers, Mark and Matt, and my sister, Kelly, who were average height.'


However, Hannah says that she was never made to feel alienated as her loving family adapted their routine to suit her height.


'My mom and dad still made sure I had a normal childhood though.
'They lowered all the light switches and put stools in the bathroom and kitchen because I can't reach the counter and sinks.' "More @ dailymail.com"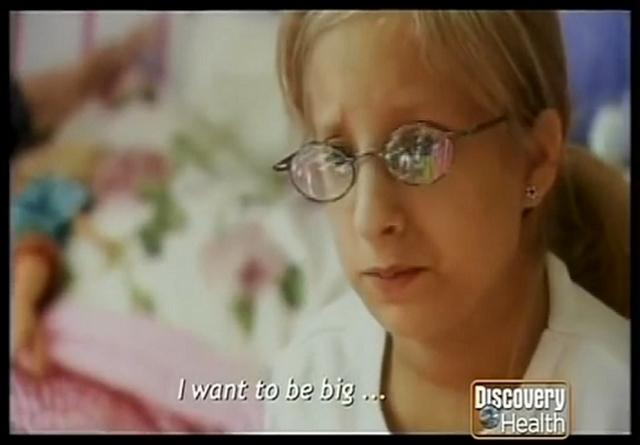 (left to right)

Sister Kelly

,

Brother, Mark

,

Mother Jackie

,

Brother Matt

and

Father Larry

(1997)
Smalles People in the World
♥
(Hannah, Age 10)
♥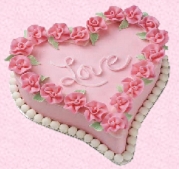 I ♥ Hannah Kritzeck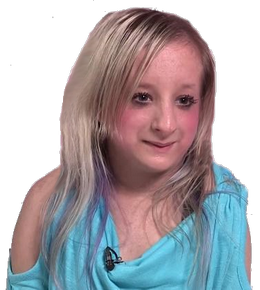 'Just because I'm smaller, doesn't mean I'm any different'
Published on Feb 10, 2015

A new film follows Hannah as she prepares for graduation from high school, choosing a career, dreaming about boys and finding a date for her school prom.


The bubbly teen, who weighs just over two stone, also spends her free time taking hip-hop and ballet classes and has her own voice coach.

4th Street Dance Center
Directions
Dance School
Address: 5350 Hwy 61 N #8, St Paul, MN 55110
Phone:(651) 426-9644
http://www.4sdconline.com/
A Teen With Primordial Dwarfism Won't Let Her Condition Stop her From Stardom

Published on July 28, 2015
Hannah Kritzeck might suffer from primordial dwarfism, but her energetic zest for life has friends calling her a 'triple threat' talent. Despite her small stature, this 19-year-old sings, dances ballet and hip-hop, and lives life much larger than her 39-inch frame would suggest...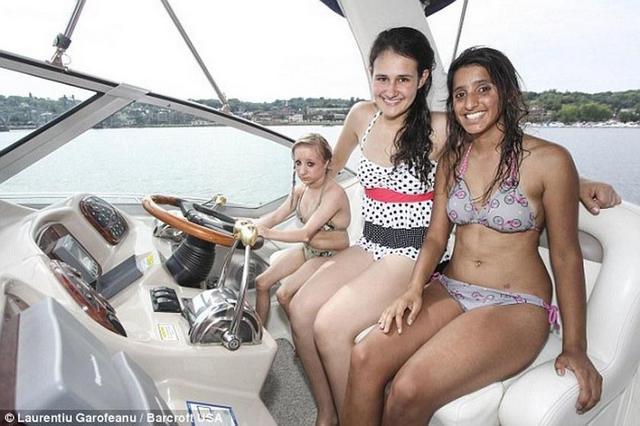 Hannah says that all of her friends have boyfriends and she would love to meet someone herself
Published on Feb 10, 2015

Hannah's condition comes with many medical issues and she needs regular monitoring, including annual MRI scans to check for the possibility of brain aneurysms. And because her teeth and mouth are so small she has dental implants.

The student also developed scoliosis and had two titanium rods placed in her back when she was young.

But despite the limitations posed by her condition, Hannah has never let it get in the way of her real passion, dancing.

Hannah, who has been dancing since she was a toddler, says she finds it relaxing and acts as a release from her condition.

'I've been dancing since I was two years old, and took gymnastics at three.
'I love dancing because it makes me feel good - hip hop makes me feel strong and ballet calms me down.'
As well as dreams of becoming "More @ dailymail.com"



Hannah HipHop Competition 2014
Published on Mar 23, 2014

Hannah Kritzeck is an 18 year old who loves to dance. Her favorite being Hip Hop and Ballet. She can make her little tricks look easy:)
Hannah's dance dress rehearsal 2015
Miss Hannah Gaga
Published on Jul 11, 2012
This video was uploaded from an Android phone
Hannah red riding hood
Published on Jun 14, 2016
Hunny bunny
Hannahs Script Wmv
Published on May 10, 2010
Hannah Kritzeck sings National anthem 024 from Jackie Kritzeck (Video)
Also Play @ Vimeo
Hannah Kritzeck is practicing to sing the National Anthem for the Minnesota Saints Game.2014

♥

Hannah Kritzeck

♥
Hannah Kritzeck - Little Looking for Love
(Video)
Little Looking for Love
(Video)
Selena Gomez on The Maury Show - HUGE Surprise
Published on May 15, 2013
Selena Gomez is giving one very special fan the surprise of a lifetime. The 20 year old triple will be stopping by the Maury Show's 25-hundredth episode to make a dream come true for a return guest on the daytime show, and we have your first look at the special moment.

Take look:

How sweet it that? The actual Maury episode featuring Selena's ultimate fan will air on May 17th -- make sure to check your local listing so you can tune in to the Maury Show to catch the full story. How cool is it that Selena is making her biggest fan's dreams come true? Hit the comments section to give us your thoughts and make sure to subscribe to ClevverTV on YouTube for all things entertainment. I'm Joslyn Davis in Hollywood, thanks for watching!
Hannah recorded this from TV - The Maury Show
Primordial Dwarfs Find A New Friend - The Maury Show
Published on Mar 19, 2016

Primordial dwarf sisters Ayumi and Jenna get to meet another little kid like them by the name of Hannah while on the Maury Show.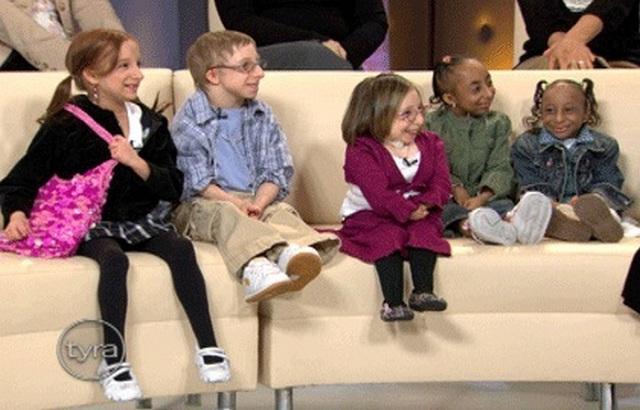 Tyra Banks Show - Primordial Dwarfs - You better bring it on
Uploaded on May 5, 2007
www.preciousmodesty.blogspot.com Tyra Banks brings primordial dwarfs onto her television talk show and something "special" happens at 2m:21s
Hannah Kritzeck & Family
Hannah Kritzeck - Published on Jun 13, 2014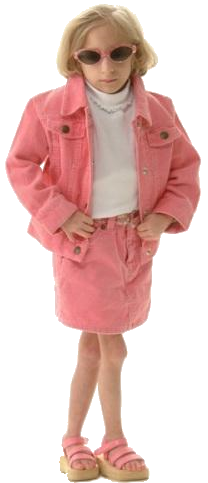 Hugo Girl Travels The World In "Dollhouse"
By Louise Edwards


HUGO - This 12-year-old may stand just 36 inches tall and weigh a mere 25 pounds, but she still
sings and dances her way from one school lesson to the next.


Hannah Kritzeck, one of the "smallest people in the world," has what is known as proportionate
primordial dwarfism.


Her mom, Jackie Kritzeck, says one of her constant concerns is that people mistake Hannah for a
toddle.
Hannah R Kritzeck

- Primordial Dwarf

♥
Hello everyone, 'Hannah Kritzeck'.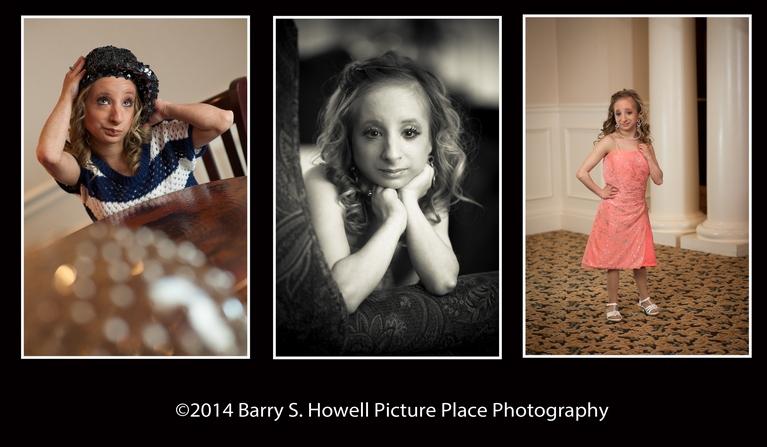 Hannah Kritzeck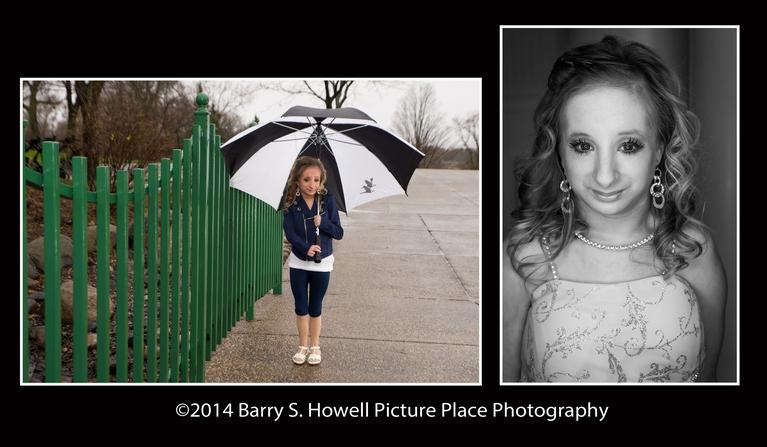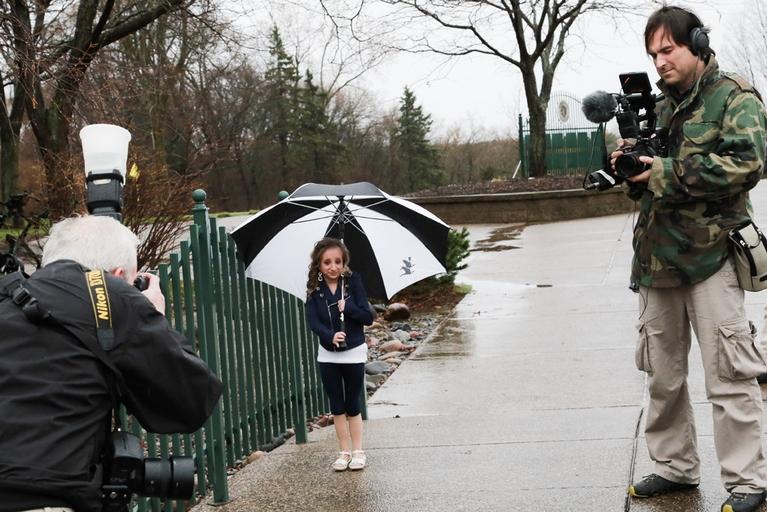 Hannah at age 11 in 2005
Imagine being the little girl shown above named Hannah almost 12 years old. She weighs just 16 POUNDS and is just 2' 3" tall.


How short is that? Think about 2 1/2 sheets of notebook paper placed end to end. That's how tall she is... Read More
Team Kritzeck for Potentials Foundation

February 17, 2013

Team Kritzeck for Potentialsfoundation.org
Video that features several primordial friends and their families...they are more than friends they share each others souls! Just try watching and not falling in love with them...it cannot be done smile emoticon
Feel free to share!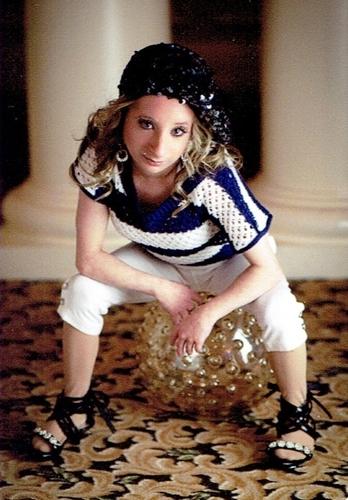 Hannah Kritzeck